Ermutigt durch die Anerkennung und positiven Resultate habe ich auch beim aktuellen Fotowettbewerb der Hartlauer Fotogalerie wieder teilgenommen.
Das Thema diesmal lautete: Schwarz auf Weiß - Die Welt der Kontraste.
Der Kurator beschreibt die Aufgabenstellung wie folgt: "Diesmal gehen wir zurück zum Ursprung der Fotografie – Schwarz und Weiß. Pur, rein und auf das Wesentliche reduziert! Die Herausforderung für alle Leidenschaftsfotografen lautete, auf Farben völlig zu verzichten. In Themenbereichen wie Portrait, Akt, Landschaft, Stillleben, Sport oder Natur gilt es Kontraste, Emotion und Stimmung zwischen den Gegensätzen hell und dunkel zu präsentieren! Zu beachten war eine goldene Regel: weniger ist oft mehr!"
Bereits zum dritten Mal wurde eine meiner Einreichungen ausgewählt und ist aktuell in der Hartlauer Fotogalerie ausgestellt.
Encouraged by the recognition and positive results, I took part again in the current photo competition of the Hartlauer Fotogalerie.
The topic this time was: Black on White - The World of Contrasts.
The curator describes the task as follows: "This time we go back to the origin of photography - black and white. Pure, clean and reduced to the essentials! The challenge for all passionate photographers was to avoid colours completely. In thematic areas such as portraits, nudes, landscapes, still lifes, sports or nature, it is important to present contrasts, emotions and moods between the contrasts of light and dark! One golden rule had to be respected: less is often more!"
For the third time one of my four submissions has been selected and is currently on exhibition in the Hartlauer Fotogalerie.
Die aktuelle Ausstellung ist noch bis 27. Mai 2018 der Hartlauer Fotogalerie auf dem Pöstlingsberg in Linz zu sehen. Für alle, die zu weit weg von Linz wohnen, um die Ausstellung besuchen zu können: im Anschluss an die Ausstellung werden die Bilder auf der Homepage der Hartlauer Fotogalerie online präsentiert.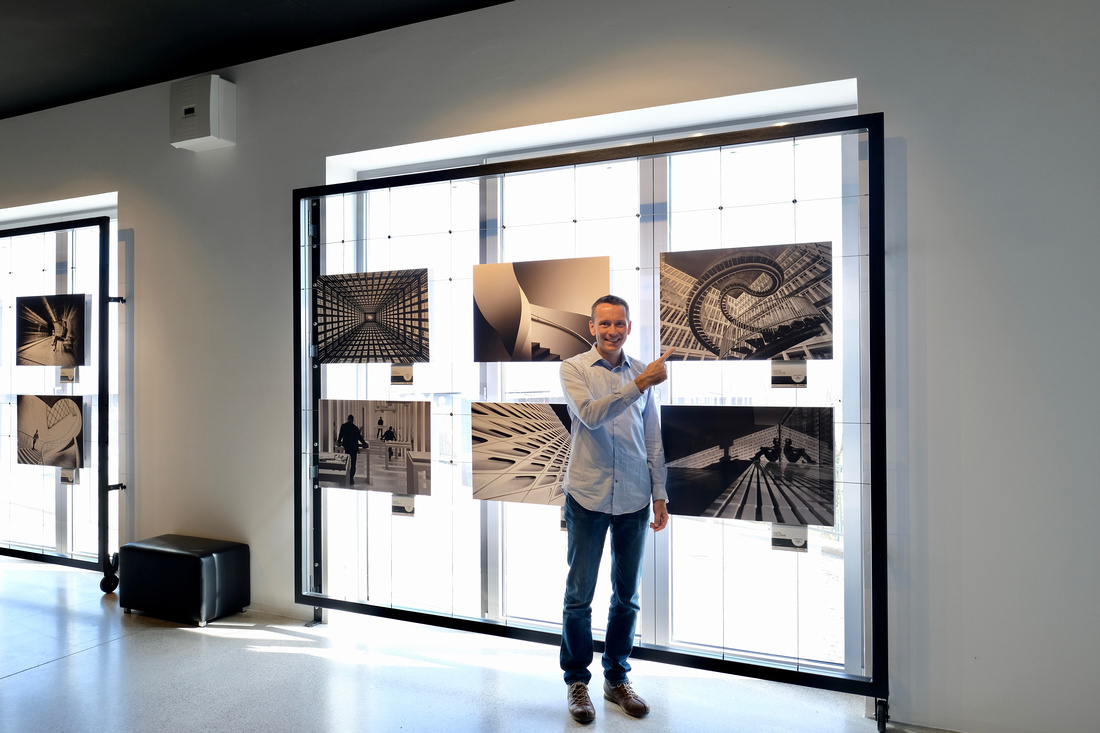 The current exhibition is on show until May 27th 2018 at the Hartlauer Fotogalerie on Pöstlingsberg in Linz. For all those who live too far away from Linz to visit the exhibition: following the exhibition, the pictures will be presented online on the homepage of the Hartlauer Fotogalerie.